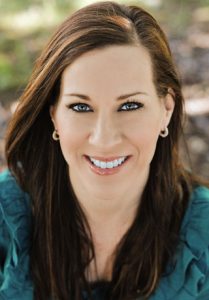 Dr. Jennifer Elliott is a gynecology-only physician joining Alliance OB/GYN in July 2020. She focuses on providing innovative, minimally invasive solutions to meet women's needs. She is a native of Baton Rouge, Louisiana and graduated from LSU—both undergraduate and medical school. She then completed her residency in OB/GYN at Atlanta Medical Center. She has been in private practice since 2002. She started focusing on gynecology only in 2011 and has had extra training in minimally invasive surgeries, including Davinci robotic surgeries.
Dr. Elliott strives to provide the most complete and integrative approach to caring for women of all stages of life. She states, "I like to get to know my patients and collaborate with them to achieve their health and life goals." She wants her patients to live their best physical and emotional lives possible.
She is board certified and a member of Advanced gynecologic laparoscopic surgeons and was voted "Top Doc" for gynecology and gynecological surgeries by her peers for several years in a row when she practiced in west Georgia. She states, "I am constantly staying abreast of the latest and most effective treatments and technologies so that my patients get the best possible outcome."
Dr. Elliott's professional interests are laparoscopic and robotic surgeries for fibroids, endometriosis, pelvic pain, and abnormal uterine bleeding; hysteroscopies, including in office ablations; hormonal therapy, including bioidentical pellets and creams, as well as traditional hormone therapy.
Married to a Delta pilot, she has enjoyed living in the Atlanta area. She has a teenaged daughter. They enjoy hiking, outdoor activities, and travel.  She looks forward to being a part of this fine group of fellow physicians.